Portfolio Team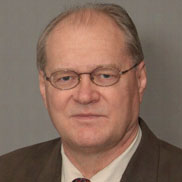 Vilis Pasts is the Chairman of the Board of Directors and the Director of Research of BTS Asset Management ("BTS"). After college, he was employed as a Securities Analyst for Spear & Staff, where he worked directly with the President and Founder, Mr. Spear. From 1966 to 1970, Mr. Pasts was an account executive with Connecticut General Life, where he received the Award of Merit, the Vice President's Club and President's Club (2) awards. In 1967, he became a registered representative. From 1970 to 1978, he held various positions with several brokerage firms, including registered principal since 1972. In March 1979, he founded BTS. Mr. Pasts also founded BTS Securities Corporation ("BTSC.") in 1981. BTSC is a registered broker/dealer with the U.S. Securities and Exchange Commission and a member of the Financial Industry Regulatory Authority and Municipal Securities Rulemaking Board. Mr. Pasts has over 40 years of experience in the securities field and is a graduate of Babson College.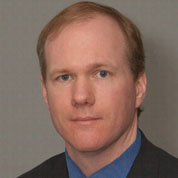 Matthew A. Pasts, CMT is the CEO, Treasurer, and a Director of BTS. Mr. Pasts joined BTS in 1989. Since that time, he has worked in various capacities at BTS. Mr. Pasts is a member of the Market Technicians Association (MTA). Upon completion of the MTA's Chartered Market Technician (CMT) program, and gaining membership into the MTA, he obtained the CMT designation. Since 1991, Mr. Pasts has been a registered principal with BTS Securities Corporation and currently serves as President and Treasurer. Mr. Pasts graduated with honors from Babson College in Wellesley, MA receiving a BSBA with a concentration in Finance. Additionally, he has attended Babson Graduate School of Business Administration.
Isaac Braley, President, Director, and Investment Committee Member, joined BTS Asset Management in 1999. Mr. Braley has served as a significant contributor to portfolio analysis and creation. Along with his experience in portfolio design and strategy, Mr. Braley is head of distribution for the organization. He actively attends industry investment and research conferences speaking on topics regarding portfolio design and behavioral finance. He has a B.S. in Business Management from Keene State College and a M.S. in Financial Planning from the College of Financial Planning.